Ductless Mini-Split Systems
If your home has a sun porch, bonus room or other living space without central heat and air, a ductless mini-split system might be the answer you're looking for. They can help you save energy while keeping those hard-to-regulate rooms comfortable. Mike Watson Heating and Cooling is an experienced HVAC company that installs and services ductless mini-splits in Wichita.
Request a Quote
Don't settle for a room that's never the right temperature no matter what time of year it is. Call Mike Watson Heating and Cooling at 316-522-3528 to get an estimate on a mini-split system for your home.
What is a Ductless Mini-Split System?
A mini-split is a type of HVAC system that allows you to control the temperature in individual rooms. You may also see them referred to as ductless mini-split air conditioners or heaters.
Here's where the name "ductless mini-split" comes from:
It's called a "split" system because there is both an indoor and an outdoor unit, whereas a "packaged" system has one outdoor unit that houses both heating and cooling equipment. The indoor unit can be wall-mounted or even located on the floor or ceiling.
Since the indoor portion can supply heating or cooling, there's no need for air ducts like with a central HVAC system. This is why the system is called "ductless".
They're called "mini" because the units smaller than central air conditioners or furnaces. The individual units, called heads, each have their own fan and evaporator coil.
Benefits of Ductless Heating and Cooling
Mini-splits offer more energy-efficient heating and cooling than window air conditioners or space heaters. You can control the temperature in one specific area of your home without running the AC or heater in every room.
Extending the ductwork for a central HVAC system into an addition or sun porch can be costly. And your furnace or AC may not be sized properly for the additional square footage. A ductless mini-split system can be a more cost-effective way to heat and cool these areas.
Even in homes with a central heating and cooling system, there are sometimes rooms that are always a little hotter or colder than the rest of the house. A mini-split air conditioner or heater can help even out the temperature in those specific areas. This helps you save money on your energy bills by not running your HVAC system more than necessary.
Effective Alternative to Portable AC or Window Unit
A mini split air conditioner is considerably quieter than a window AC. This can be especially beneficial in a guest room or a baby's room where a noisy air conditioner would be disruptive.
They're also more energy efficient than portable air conditioners and window units, plus you get more consistent humidity control.
Where Are Mini-Splits Used?
Here in the Wichita area, our weather is a bit too extreme for a ductless system to provide standalone heating and cooling for a typical house. However, they're a great solution for rooms that need a little help maintaining a comfortable temperature.
You could use a ductless mini-split system in any room that needs its own temperature control. Examples include additions, basements, attic conversions, sun porches, rooms over the garage and more.
If your home has a second story that never feels comfortable, a mini-split may be a good solution for the bedrooms. However, a zone control system would give you the ability to control the temperature for the entire story separately from the rest of the house.
Mike Watson Heating and Cooling's experienced HVAC technicians can evaluate your home and recommend the best solution for your needs and budget.
Current Promotions
Contact us today to take advantage of these seasonal & limited time offers!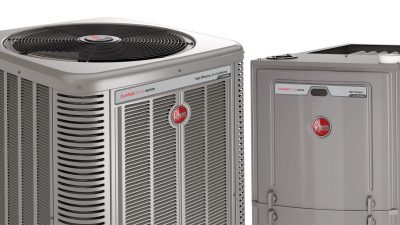 New Systems
Get up to
$1000 off
a replacement system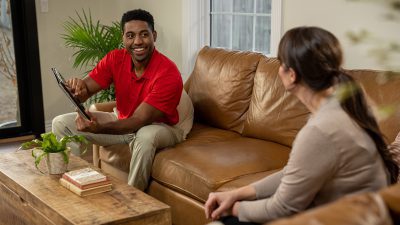 Service Call
Get 15% off
your next service call when you mention this ad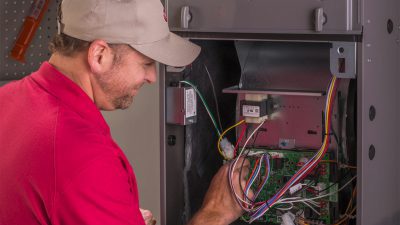 Tune Up
$120
Precision furnace tune ups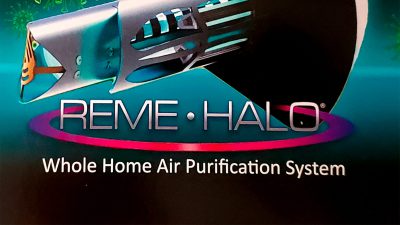 Air Purifier
Get a
FREE Reme Halo
air purifier with the purchase of a qualifying system