Whole House Air Purifiers
Now more than ever, homeowners are concerned about the quality of the air inside their homes. An air purifier is a common choice for those looking for help with allergies, asthma, seasonal illnesses, and even COVID-19. While portable units can help, for maximum benefit Mike Watson Heating and Cooling installs and repairs whole house air purifiers in the Wichita area.
Request a Quote
Contact Mike Watson Heating and Cooling today for a quote on whole house air purifier installation in Wichita. Call us today at 316-522-3528.
What is a Whole House Air Purifier?
A whole house air purifier is a device that connects to your HVAC system to clean or purify the air in your entire home. They can reduce odors, allergens, pet dander, dust, viruses, mold, pollen, fungi, bacteria and other airborne pollutants.
For more than 100 years, germicidal UV light has been used to sanitize medical equipment and more. In a home HVAC system, LED and UV lights are used to improve indoor air quality. They're installed inside the ductwork, where they kill germs and bacteria in the air as it passes through. HVAC UV lights can provide relief for allergies and asthma by killing mold, bacteria, fungus and other microbes in the air.
Problems Caused by Poor Indoor Air Quality
According to the Environmental Protection Agency, indoor air pollutants are known to cause nose, throat and eye irritation, headaches, fatigue and dizziness. In more severe cases, poor indoor air quality (IAQ) can lead to diseases of the respiratory system and heart or even cancer.
Benefits of a Whole House Air Purifier
Reduce airborne and surface viruses
Reduce allergens in the home
Reduce bacteria inside your home
Reduce odors from pets and cooking
Help keep your HVAC system clean
High Quality HVAC Air Purifiers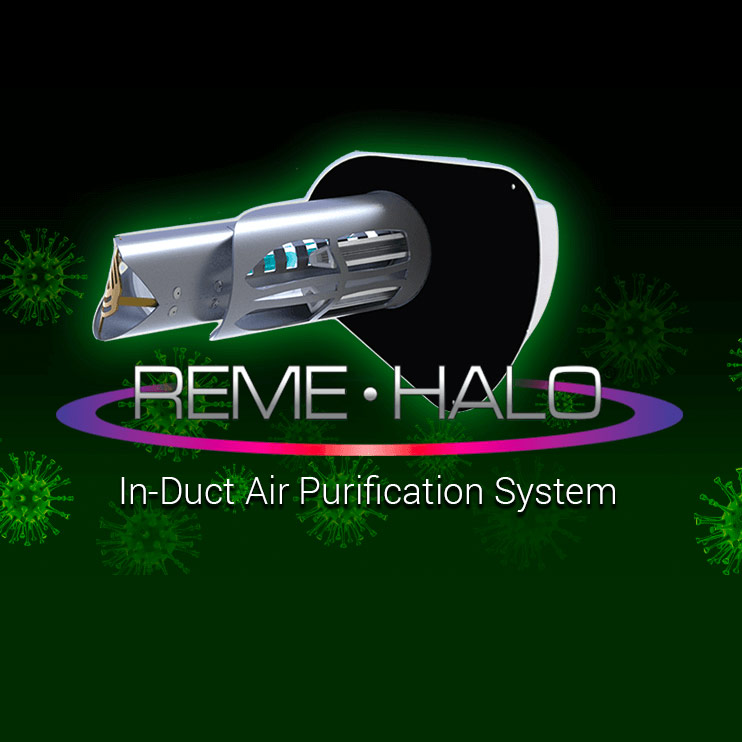 REME-HALO™ LED In-Duct Air Purifier
Mike Watson Heating and Cooling is proud to offer the HALO-LED™ in-duct whole home air purifier. This advanced air purification system uses ionized oxidizers to destroy pollutants at their source, rather than waiting for them to travel through your HVAC system. This innovative solution uses "friendly oxidizers" that become hydrogen and oxygen after they oxidize pollutants.
Residential and commercial use
Eliminate "sick building syndrome"
Kills 99% of germs within 3 feet from sneezes
Kills mold and bacteria
Kills 99% of surface viruses
Reduces smoke, odors, VOCs and particulate
Types of Whole House Air Purifiers
There are different types of whole house air purifier filters and each provides a different level of filtration. Mike Watson Heating and Cooling will help you choose the best type of air filter for your home and then adjust your existing HVAC system to accommodate it.
Flat Filters
Most people are used to seeing flat furnace filters. They're disposable and usually made from fiberglass or pleated paper. They typically need to be changed every month that you use your heating and cooling system, but some of the more expensive ones may last up to 3 months. While these are great at keeping large particles of dust and dirt out of your furnace and AC , they don't block microorganisms or small contaminants.
Extended Media Filters
Extended media filters may look similar to flat filters, but they're much thicker and contain more filtration material. This means they clean the air in your home better without blocking airflow. As a bonus, they only need to be changed one or two times a year. And if you're looking for odor control, a carbon filter coating will absorb odors from the air as it passes through the filter. Because they're wider than traditional 1-inch air filters, they'll need to be professionally installed by a licensed HVAC technician like those at Mike Watson Heating and Cooling.
Electronic Filters
The next step up in filtration is an electronic air filter, which is sometimes referred to as an electrostatic filter. They work by using a high-voltage current to electrically charge particles as they pass through the filter. Then the particles are collected with a collector plate that has the opposite charge.
Electronic filters never need to be replaced. Simply use soapy water to clean the aluminum collector plates a few times a year. Keep in mind, an electronic filter must be connected to a 120-volt electrical outlet, so if there's not already one near your HVAC system, you'll need to factor adding one into the cost.
LED and Ultraviolet (UV) Filters
If you're looking for a truly low-maintenance option, an LED or UV in-duct air purifier could be the answer. They use light to "scrub" the air as it passes through your home's ductwork. Germicidal UV light is commonly used for sanitizing medical equipment. Once installed inside your home's air ducts, the lights kill fungus, mold, bacteria and other microbes before they can be distributed throughout your home. They are installed by a licensed HVAC technician and the only maintenance required is changing the bulb every 2-3 years.
FAQs
Are Portable Air Purifiers Good Enough?
If you're only looking to improve indoor air quality in one room, portable units are an affordable solution. However, they're designed to filter the air in a limited space, so they're not an efficient solution for cleaning the air in an entire house. And if your central heating and cooling system is running, non-purified air will get blown around the room every time the system kicks on.
What About HEPA Air Filters?
If you're not able to invest in a whole-house air purifier, a HEPA filter can offer some air cleaning properties. HEPA air filters are certified to collect 99.97% of 0.3 micrometer particles, an example of which is smoke. Of course, these fine mesh mechanical filters can also remove larger particles from your home's air.
How Much Does a Whole House Air Purifier Cost?
The cost to have a whole house air purifier installed on your home's heating and cooling system varies widely because of the different types and features available. The best way to find out how much you'll need to spend is to speak with a licensed HVAC technician like the ones at Mike Watson Heating and Cooling. We'll discuss your concerns, evaluate your home's HVAC options, and then present you with the best air purification options for your needs and budget.
Current Promotions
Contact us today to take advantage of these seasonal & limited time offers!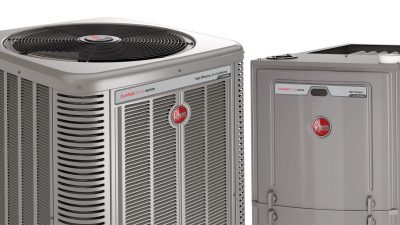 New Systems
Get up to
$1000 off
a replacement system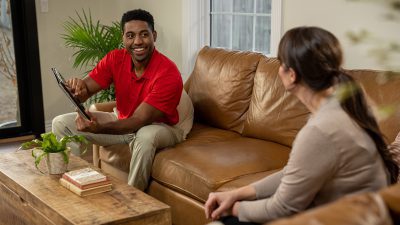 Service Call
Get 15% off
your next service call when you mention this ad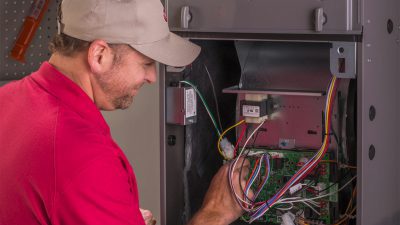 Tune Up
$120
Precision furnace tune ups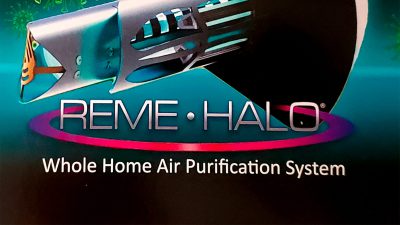 Air Purifier
Get a
FREE Reme Halo
air purifier with the purchase of a qualifying system