New Thermostats
If your home doesn't seem to maintain the temperature you've set, the problem could be your thermostat. And if you're interested in saving money on your heating and cooling bills, a new smart or programmable thermostat may be the answer. Mike Watson Heating and Cooling installs and services thermostats in Wichita and the surrounding area.
Request a Quote
Email or call Mike Watson Heating and Cooling at 316-522-3528 to get an estimate on a new thermostat for your home.
Thermostat Service & Replacement
We can repair or replace any type of thermostat. If you'd like a new thermostat installed in the Wichita area, you can either buy your own for us to install and program, or we can supply one for you.
Types of Thermostats
There are a wide range of thermostats on the market with different features and options:
Mechanical Thermostat
This is the old style with a dial that's triggered by a mechanical or mercury contact. You might find these in older homes.
Basic Thermostat
These inexpensive models have simple screens and buttons. They must be manually set to the desired temperature.
Programmable Thermostat
This is an affordable option if you want to be able to use less energy by setting scheduled temperature changes.
Wifi Thermostat
This type of thermostat allows you to control it with an app on your phone or online through your computer. They usually have a touch screen, and advanced models may have voice control.
Learning Thermostat
This is a more advanced smart thermostat that uses remote sensors to detect when you're home and away. It learns your schedule and then automatically adjusts the temperature so you feel comfortable when you're home and you save energy when you're not.
Convenience and Cost Savings
Replacing your existing thermostat with a new programmable thermostat or smart thermostat can lower your heating and cooling bills with little effort on your part.
A programmable thermostat offers you the ability to change the temperature in your home or business according to a schedule that you set. While this does offer some energy savings by reducing the amount of time your furnace and AC run while you're away or sleeping, the unit relies on you to establish the settings.
Smart thermostats, on the other hand, can automate much of the programming for you. They connect to your home's wifi and may use remote temperature sensors or motion sensors to determine whether you're home or not. They use this information to automatically maintain a comfortable temperature when you need it and save energy when you don't.
Benefits of Programmable Thermostats
A programmable thermostat allows you to schedule temperature changes in your home. This can result in big savings on your energy bills.
You can set a higher or lower temperature than usual when you're away and the thermostat will automatically switch to a comfortable temperature when you're there. This is an easy way to keep your energy bills down because you don't pay for heating and cooling an empty house. Or, set different temperatures for times you're sleeping and when you're awake.
Benefits of a Smart Thermostat
If you're looking for an easy way to save money on your heating and cooling costs, consider installing a smart thermostat. You can upgrade the thermostat in your home or business and reap the benefits:
Save energy.
Lower your heating and cooling costs.
Adjust the temperature from anywhere on your phone, tablet or laptop.
Set schedules for when the thermostat should adjust automatically.
Get reminders and alerts for heating and cooling system maintenance.
Use room sensors to detect when you're home or away and automatically change the temperature accordingly.
Start Saving Energy
Contact Mike Watson Heating and Cooling today to discuss your options for replacing a thermostat or fixing your existing one. We'll help you evaluate your options so you can choose the model with the features you're looking for. Then, we'll install your new thermostat and connect it to your HVAC system. If the thermostat wiring isn't compatible with your existing furnace and air conditioner, we'll run the correct wiring so you can enjoy the benefits of your new thermostat. Call us at 316-522-3528.
Current Promotions
Contact us today to take advantage of these seasonal & limited time offers!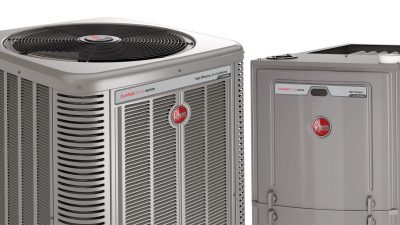 New Systems
Get up to
$1000 off
a replacement system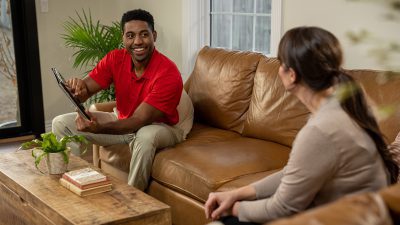 Service Call
Get 15% off
your next service call when you mention this ad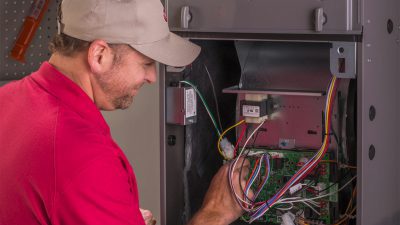 Tune Up
$120
Precision furnace tune ups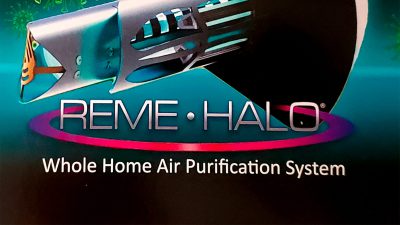 Air Purifier
Get a
FREE Reme Halo
air purifier with the purchase of a qualifying system