Whole House Humidifiers
If you're looking for a way to help you feel better, reduce energy use and improve your home's indoor air quality all at the same time, humidification may be the answer. Mike Watson Heating and Cooling installs and maintains whole house humidifiers in Wichita and the surrounding area.
Request a Quote Today
Contact the experienced HVAC technicians at Mike Watson Heating and Cooling in Wichita for a quote on whole house humidifier installation.
High-Quality HVAC Humidifiers
Mike Watson Heating and Cooling installs reliable whole house humidifiers for our customers in the Wichita area.
It's no secret that winter air is dry, and running the furnace all season makes the air in your home even drier. In fact, the Sahara Desert may have more moisture in the air than your house!
Humans feel most comfortable with a relative humidity level somewhere between 35% and 55%, but the air in your home can be as low as 15%. The relative humidity of the Sahara Desert, on the other hand, is around 25% on average.
Issues Caused by Dry Air
Dry, itchy skin
Nosebleeds and dry nasal passages
Bacteria and virus growth
Damage to wood floors and furnishings
Shifting walls and door jambs
Static electricity
What is a Whole House Humidifier?
A whole house humidifier is a device that's installed on your furnace. It adds moisture to the air as it passes through the heating system and out into your home.
Whole house humidifiers work by adding water vapor to the air in your forced air system. They can be installed with gas furnaces, electric furnaces, heat pumps and geothermal systems.
They only use a small amount of water and they're connected to your home's water supply so you never have to worry about refilling a water tank.
Whole house humidifiers don't need much electricity to run. And they use your existing duct system, so there's no need to add separate ductwork.
Benefits of a Whole House Humidifier
Increasing the relative humidity in your home will help you feel comfortable at a lower temperature. When you lower your thermostat, you'll also reduce your heating bills.
Maintaining proper humidity levels will help protect your electronic devices from damage due to static electricity shocks. It will also help prevent your furnishings and wood floors from cracking.
Another benefit of whole house humidifiers is being able to fight off colds and viruses more effectively. That's because the mucus membranes inside our noses and throats can't work as well when they're dried out.
Whole house humidifiers are low-maintenance. There's no reservoir to refill, and they can be set up to monitor the humidity level in your home and make adjustments automatically.
Types of Whole House Humidifiers
The three types of whole home humidifiers are steam, bypass and fan-powered.
Steam humidifiers work by using electricity to boil water and form steam, which is then moved throughout your home's central air system. A steam whole house humidifier provides fast, efficient humidification.
Bypass humidifiers work by passing the warm air produced by the furnace through a water tray or water panels before it's distributed throughout your home. Bypass whole house humidifiers can be installed on your home's central air supply or return. If there's no floor drain near your furnace for the water supply to be drained into, you can go with a drainless bypass humidifier, which reuses water.
Fan powered humidifiers work the same way as bypass humidifiers, except they have a fan that pushes air through the water tray. This helps increase evaporation, making them incredibly efficient. In fact, a fan powered whole house humidifier doesn't use any more electricity than a 25-watt lightbulb yet it produces as much as a gallon more humidity per day than a bypass humidifier. It's also a great solution when limited space is available, like slab homes or closet HVAC systems, because they don't need a bypass duct to operate.
The experts at Mike Watson Heating and Cooling can help you determine which type of humidifier will work best for your HVAC system.
FAQs
Can't I Just Use a Portable Humidifier?
Portable humidifiers are designed for short-term use in one room or area. They might be a good solution in a bedroom to help you sleep more comfortably, but your central air system is going to continue circulating that dry, warm air throughout the entire house.
How Much Does a Whole House Humidifier Cost?
As with most other home improvement projects, the cost of a whole house humidifier depends on the type and size of humidifier that you select. Generally, you can expect to pay a few hundred dollars to have one installed.
Current Promotions
Contact us today to take advantage of these seasonal & limited time offers!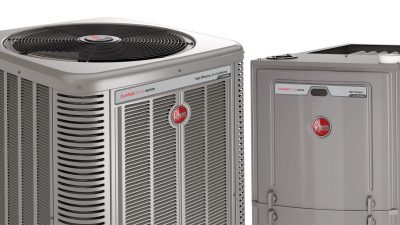 New Systems
Get up to
$1000 off
a replacement system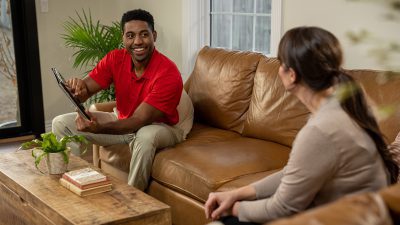 Service Call
Get 15% off
your next service call when you mention this ad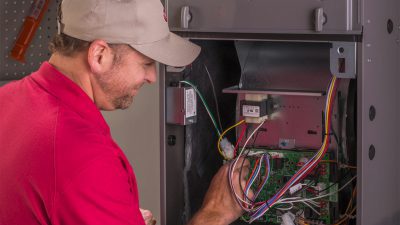 Tune Up
$120
Precision furnace tune ups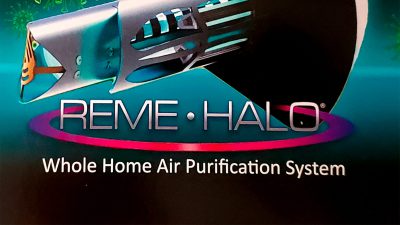 Air Purifier
Get a
FREE Reme Halo
air purifier with the purchase of a qualifying system