Indoor Air Quality
Looking for ways to improve your home's indoor air quality? From filtering allergens and reducing germs to regulating humidity, adding equipment to your HVAC system can make the air inside your home cleaner and more comfortable. Mike (Doc) Watson Heating & Cooling provides a wide range of solutions for homeowners in Wichita and the surrounding areas, such as:
Whole house air purifiers
HVAC ultraviolet lights
Whole house humidifiers
HEPA air cleaner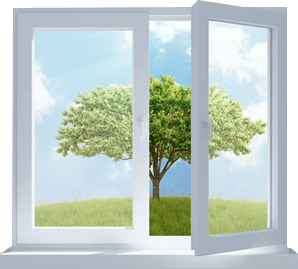 Whole House Air Purifier
A common solution for better indoor air quality (IAQ) is a whole house air purifier or cleaner. Whole house air cleaners are located inside your home's HVAC system near the air handler. They remove pollutants from the air as it passes from the blower and out into the ductwork, so they can effectively clean the air in the entire building. There are different types of whole house air purifier filters, and each provides a different level of filtration:
Flat filters
Electronic filters
Extended media filters
LED filters
Ultraviolet (UV) filters
Most people are used to seeing flat furnace filters. Electronic and extended media filters may look similar to flat filters, but they're much thicker and contain more filtration material.
Mike (Doc) Watson Heating & Cooling recommends and installs the Rheem Whole Home Exact Fit Media Air Cleaner. Pet dander, dust, pollen, mold, bacteria and more are no match for this advanced filtration system. It's made with 4 inches of pleated filters to trap particles in the air as it passes through your HVAC system. The cabinet is design to provide a perfect fit with Rheem residential gas furnaces and air handlers.
HVAC Ultraviolet Lights
For more than 100 years, germicidal UV light has been used to sanitize medical equipment and more. In a home HVAC system, LED and UV lights are used to improve indoor air quality. They're installed inside the ductwork, where they kill germs and bacteria in the air as it passes through. HVAC UV lights can provide relief for allergies and asthma by killing mold, bacteria, fungus and other microbes in the air.
Whole House Humidifier
Another important component of indoor air quality is humidity. Our furnaces run frequently during cold Kansas winters, which creates dry air in the home. In fact, the relative humidity inside your house can be 15% or less, which is much lower than the recommended 30-35%. Maintaining proper humidity levels in a home will help you feel warmer at a lower temperature, reduce static shocks and keep allergens at bay. The result is a more comfortable home and lower heating bills.
Request Indoor Air QUality Information
To find out how Mike (Doc) Watson Heating & Cooling can help improve your home's indoor air quality, call us at 316-522-3528, or contact us online today.
LEARN MORE ABOUT OUR HEATING AND AIR CONDITIONING SERVICES